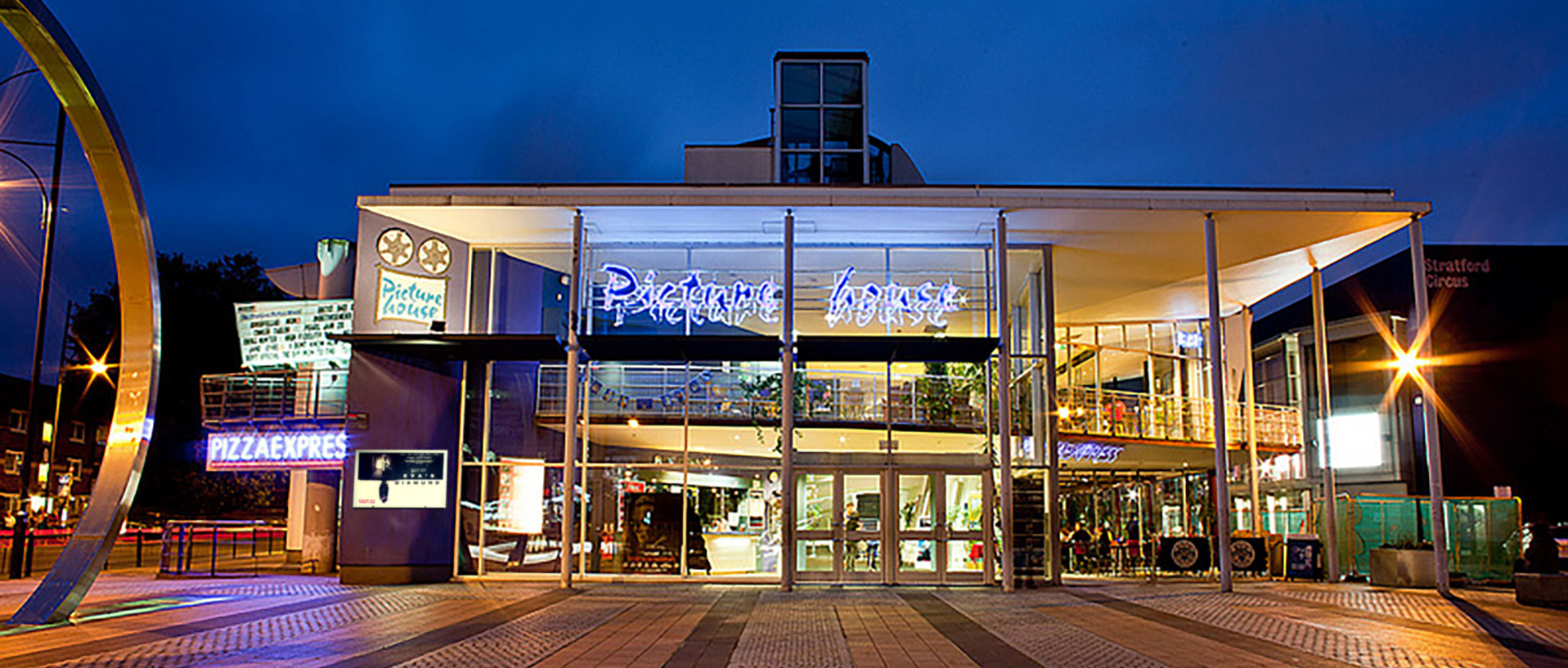 WHAT THEY SAY ABOUT EVA'S DIAMOND
Eva's Diamond, a very intense and deep drama with some shocking moments…  And some absolutely beautiful and touching scenes… Taken from real life… With suggestions about another life… I am intrigued! Well done film! Glad I have watched it! Emotionally colourful, deep and intense film. I am truly touched and surprised about this film. I loved the baby scene… How beautiful! A "low budget" film made truly "high class"! Very talented producer and cast!
Christine Bauer
Congratulations for a very passionate piece of work, very passionate.
Emmanuel Anyiam-Osigwe
British Urban Film Festival Director
A bit complex but a stunning piece of work. What fascinated me the most was Ice Neal's ability to create spirituality on screen which is a notoriously difficult thing to do. And also I found her acting absolutely astonishing. And i think it speaks for itself, her acting skills.
Mark Normandy
Issa, International School of Screen Acting, Principal
What fascinated me about this film was the fact that Ice Neal brought God Almighty in the spotlight! It's quite difificult nowadays to see director projecting God in their movies. I will recommend Eva's Diamond to everyone, as the world is made of light and darkness.
Eunice Acheampomaa
Eva's Diamond is a great film, and Ice Neal's acting, especially in the role of the older woman, is outstanding
Geoff Hobbs.
Amazing production! Well done Ice Neal, I think she might just see an amazing outcome when wider audience sees "Eva's Diamond", there is something about this film. It opens eyes to many secrets…. and inspires respect for loving mothers everywhere, through the power of her lens.
Lula Car
I enjoyed the intrigue and complexity of the film, understanding Eva's fears and joy, which were represented in the form of Vincent and young Diamond respectively. For Christians, it encourages them to have faith even in the face of such tragedy and for non Christians to appreciate spiritually (or karma) of the human spirit need to survive.

I enjoyed the film immensely. The performance of the cast was marvellous, particularly of the multitalented lead actress Ice Neal and 'young' Diamond played by Cody Spinks. A thought provoking movie which challenges the audience feelings. I am looking forward to the next movie from this director/writer. Well done! I will recommend Eva's Diamond to anyone who enjoys intrigue.
Sharon Cumberbatch
I think the joy overcame me, especially being Ice Neal's first attempt to do that. And the way she talks with humour. It was one of the excellent acts I have ever witnessed. I can foresee her going very high.
Revd Peter Kinyanjui
What a great movie. Well done to Director Ice Neal and the whole team. Definitely one I could watch again. I think Miss Neal could have a hit on her hands. Well deserved.
Nigel Genis
Very moving, I really enjoyed it

The film was intense and powerful. It portrayed the fight between good and evil well and shows that in the end good triumphs over evil. It shows the tenacity and perseverance of a mother to get justice for her son, and never giving up on him. It also shows the supernatural elements that made it both interesting and perplexing.

When a film utilises supernatural powers – good or evil, it risks confusing in the mind of the viewer aspects of reality that may or may not be real. Someone who believes in the supernatural would find that believable. I find the christian aspects clearly visible. It is clear that it is a film made by someone who has a supernatural faith like Christianity. I wouldn't recommend it to anyone under 12, mainly because of the scary music that goes with the dark side.

Also I debated someone who was a bit disturbed by the mother …***SPOILERS***. It was seen as a form of torture and as the person said, it is not appropriate for a christian to torture someone like that to get information. I disagree. I think a desperate mother will do desperate things even sometimes things that may go against her own beliefs or conscience.

Having said all that, i think it was a bold film. It was a powerful piece of cinema and it shows that sometimes the resolution to our problems may come from supernatural help, even if we do not recognise such help. God sometimes intervene in the affairs of human beings without we even noticing. These interventions are called miracles and that is what the film sought to portray; a God who intervenes on behalf of those who cry out to him for justice and mercy.
Revd Cornelius Henry
Different and thought provoking. A little haunting too!! I was tense and a little anxious watching Eva's Diamond Very interesting locations and very convincing performances. Many of my friends are interested in good art which is not based on special effects but rather interesting with different plots and good filming. A well done film.
Gill Carter
WHAT THEY SAY ABOUT EVA'S DIAMOND
Very inspirational…
Roxana Zachos
I'm happy to have been invited to view the premier of Eva's Diamond. Ice Neal, your hard work was evident and you will do well in the future. You evoked so many different feeling such as fear, love, degradation and determination. In some scenes such as when the evil man ****SPOILERS**** and when Eva  ****SPOILERS****, these were just a few scenes which brought out these feelings. Well done Ice Neal for a first movie…looking forward to the next!
Pauline Thompson
Personally I thought Eva's Diamond was absolutely amazing, as big as it is..I am very happy for her and  I am sure Ice Neal is gonna do a lot of bigger, bigger things. It had just about everything, it was quite emotive, engaging, at times scary and it had a complex ideology to it and spirituality as well. I just think it was absolutely amazing.
 Peter Dami Babarinsa
I'm not an actress, BUT i made my acting debut in Eva's Diamond, and the UK premiere was at Stratford Picture House last night… Was really impressed with the work of Ice Neal. Vision and tenacity are a great combination.
Jacqueline Shepherd
Just been to my first ever movie premiere: Eva's Diamond! Strikingly complex and well-made for a no budget feature…Congrats and thank you to director Ice Neal
Luna Mona Lou
Although this film has some spiritual element, it is for everyone. I loved the plot and after the film, I kept thinking 'what if? Go Ice Neal! OMD I wanted to throw up at the beginning. Excellent acting, worried for mother and baby horrible violent.. The director really communicated the emotion to her audience. Ouch the goodness. Lots of my friends would love this movie.
Rosetta Relax
Wonderful film 'Eva's Diamond'

I enjoyed it so much, it was riveting from start to finish, I was thinking about it on the train journey home and still am today. Ice Neal's acting teachers must have been so proud of her, I really loved her portrayal of the older anguished mum, her haunted expression and the way she has shown before her great talent of being able to get down to the real nitty gritty of drama.

I could tell the audience members near myself got to understand the storyline and were equally absorbed, Roby Meola's soundtrack was so important to the film and he did a really great job.

It was good to see the younger actor Cody Spinks so happy and proud and I shall use his word, it really was 'Unbelievable' that Ice Neal have achieved so much,  the emotion in her voice as she spoke to the audience made me so happy for her.
Andrea Coombs
Oh gosh Ice Neal. Well done for your film. You deserve all the awards in the planet. I enjoyed it so much and I'm very proud of you. Well done darling. God bless you and always xxx
J Koisi Stephanie
 The film is absolutely brilliant, what an achievement !
Angelina Dove
Wow, what a powerful film. I'm thinking about it a lot and I think will be for some time . The intensity of it was astounding – it was really gripping. Keeping that intensity throughout was a great achievement. Quite a few commented that it was complex and it certainly was in many ways. I didn't take my eyes off the screen (apart from when there was a lot of noise behind me at one point) but you would need to pause and rewind some bits to pick out all the detail and the symbolism. Definitely hope to see it again at some future point.

I loved the start of the film – really pulled you in. And now I see that all the elements (and the emotions) were there in those first few scenes – the uncertainty, fear, sinister feel, the brutality, desperation and then the love, hope, light, mysticism and spirituality of the swing episode and that momentary feeling of absolute peace. From this the story then unravelled with all this mix of emotions. I felt quite emotionally drained by the end of the evening!!

By the way, when I got home I saw the second half of the film "The boy in the striped pyjamas"  on BBC2 –  a film that ever since I first saw it has never left me, and the book it is based on is equally, if not more, powerful. The boy actors in the film are wonderful as was the young actor in Eva's Diamond film. I was very lucky to experience an evening of powerful films that really stay in your mind.

A fantastic achievement Ice Neal, and I wish you lots of luck with your future work.
Deborah Fisher
I can't get over how amazing this is looking!
The storyline is sooooo unique
for this day and age.
FANTASTIC work from Ice Neal.
Some REAL excitement for UK films!
So bloody epic!!!!!!!!!!!!!!

Callum Andrew Johnston
Director of The Forbidden Note
On the 10th of April 2014, Eva's Diamond was premiered at Stratford Picture House, London, in the packed screen 4, where almost 150 people enjoyed, laughed, cheered, jumped with fear and surprise as the story of the courageous mother who endures clearing her son's name from the accusation of murder, unraveled before their eyes on the big screen.
A few of the cast were interviewed by presenter David Pustansky before the screening, as the audience was entering the building. Then after a short introduction by director Ice Neal, the show started and the wonder began.
"IT WAS AMAZING TO SEE THE REACTION OF THE AUDIENCE IN REAL TIME, AS THE SCENES WERE UNFOLDING ON THE BIG SCREEN. I SAW THEM GASPING, APPLAUDING AND LAUGHING AND IT WAS A FANTASTIC FEELING TO SEE ALL THESE REACTIONS FOR THE FIRST TIME."  ICE NEAL
After the lights came back on, Ice Neal reached the stage and answered a few questions from the audience, which spanned from the big challenges the director faced on set, to more deep spiritual subjects regarding the inner motivations that moved Ice Neal to write such a rich and complex story, with deeply religious themes.
"I HAD TO TELL A STORY  THAT MEANT SOMETHING TO ME, AND MY FAITH IS A BIG PART OF IT."  ICE NEAL