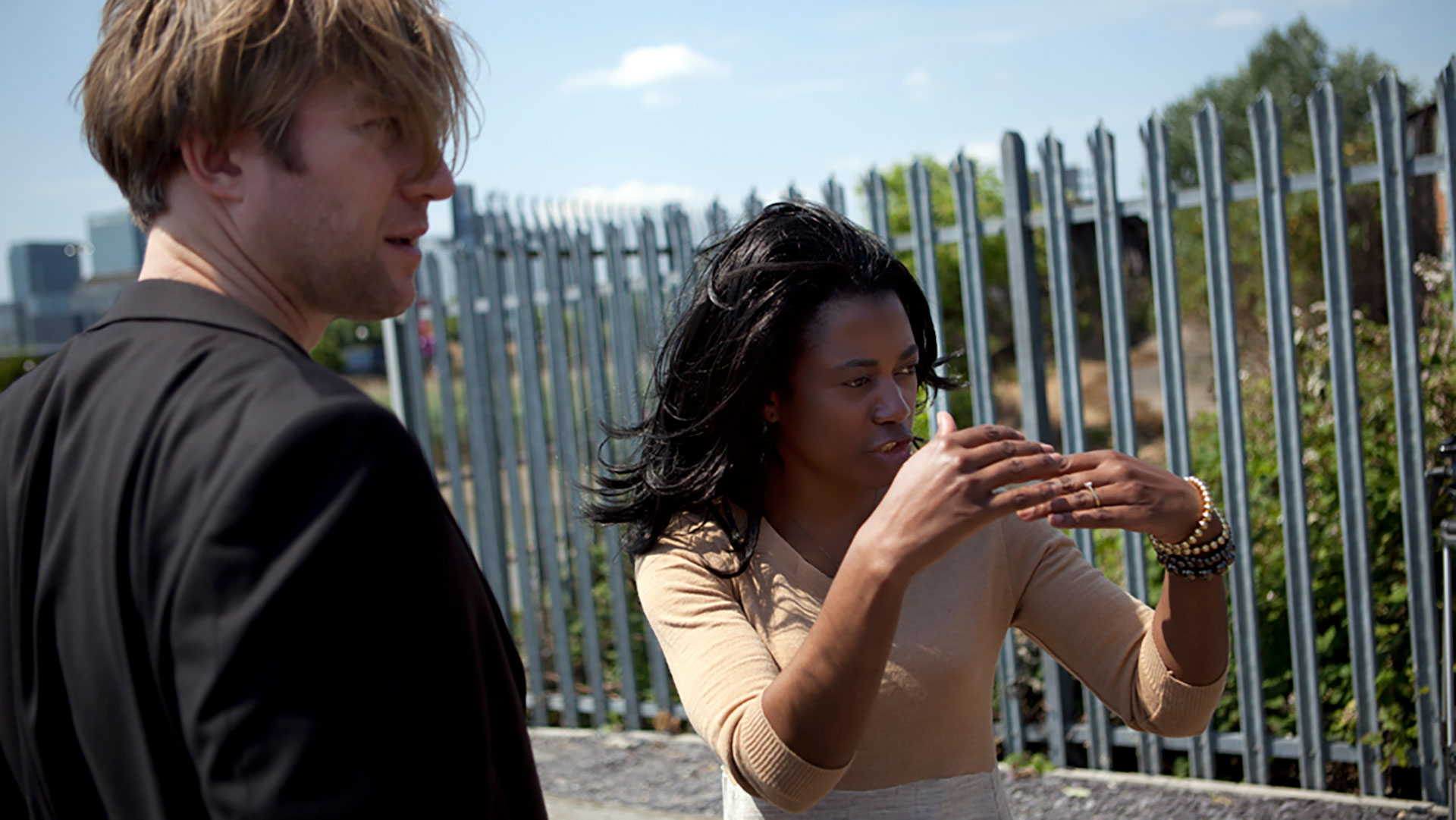 ICE NEAL
Writer Producer Director Actress
Ice Neal is a British/African, award-winning actress,  director, scriptwriter, and producer. She has written, produced and directed three feature films and  three short films: EVA'S DIAMOND, a Christian-based drama-mystery-thriller, The Unfathomable Mr. JONES part 1& 2,  a Mainstream over-the-top Comedy with Christian morals currently in production,  AT LEAST I FOUND YOU, a 30 minutes romantic comedy, FINALITY the 20 minutes poignant psychological drama and I'M SORRY BUT I HAD TO, a 5 minutes kid's drama.
Ice Neal has written more than 20 fully developed screenplays. Her feature screenplay, IN TWO MINDS, got a STRONG CONSIDER from Los Angeles.  Among the reviews of her work, "The narrative is very crafty and plays with perception, almost like a David Lynch film." Jim Cirile, Coverage Ink, LA. In 2006 Ice Neal was awarded a "Strong Consider" for her script-writing skills, a rare achievement for an obscure talent.
Ice Neal's feature film Eva's Diamond won an Award of Merit for her performance in the leading role, won Award of Excellence for Best Feature Film in Accolade Film&TV Awards 2013, and was also Nominated for Best Foreign Film at SDBFF 2013.  In 2015, Eva's Diamond won Best Screenplay (Ice Neal) at the California Film Awards; Nominated for Best Actress for her performance in the leading role, and Best Editing at Maverick Movie Awards. Eva's Diamond was also nominated for Best Feature Drama and Best Of British at the UKCFF 2015. Eva's Diamond also won a Gold Award for directing (Ice Neal), Platinum Award Best actress in a leading role (Ice Neal), Silver award original score (Roby Meola,) and Gold Award Actor in a supporting role (Daniel Simpson) at the International Independent Film Awards 2016, and Won Award Of Merit Women Filmmakers, (Ice Neal,) Award Of Merit Best Actress (lead,) and Award Of Merit Best Christian Film (Ice Neal producer) at Indie Fest USA International Film Festival 2016.
Her hardworking, almost Stakhanovite personality, together with her unshakable Christian faith, are her main strong points and what makes her work profound.
With The Soob Productions, she has united her acting and writing skills and surrounded herself with God-gifted and enthusiastic people in order to tell the story she was created to tell, and help those in need.
'God is my greatest inspiration. My work reflects the life that I know. And, the life that I know has all kinds of things and experiences, emotions, and beliefs in it.'

'I don't want to tell people what they want to hear, and I don't want to show them what they want to see, but the truth. When they view my work, they will experience a roller-coaster of realistic and truthful surprises, good or bad, just as life has presented them to me. I thrive even for my fiction stories to be colourful just as the life around me is.'

'I am a Christian, and above all, a human who's not perfect. Just as I do my best every day to be a better person, even though some people can make it extremely difficult and at times hurt you for doing good, I hold on to God, and His love, strength, and guidance make me succeed. My work mainly shows the struggle of a human being who makes mistakes. I am not ashamed to tell the truth or show another fellow my weakness. I am not ashamed to say, 'I'm sorry, Lord Jesus. Oops, I did it again, please help me, forgive me!' That is how I can manage life, and love God, and love people. Thank you, Lord. ? '
'God is my greatest inspiration. My work reflects the life that I know. And, the life that I know has all kinds of things and experiences, emotions, and beliefs in it.'